About O COSMEDICS
Australia's number one Cosmedical skincare range, O COSMEDICS is Australian made, owned and loved. Clean beauty for the Skintellectual, O is formulated with the highest respect for the skin and endorsed by Professional Skin Experts internationally.
Launched in 2010, O was designed to fight the five major causes of aging, correct serious skin conditions and to ultimately achieve and maintain skin health, youth, and overall confidence using the principles of Corneotherapy and Biomimetic technology.
Created by Maria Enna-Cocciolone, with over 35 years industry experience, Maria is the first Australian woman to create and launch two professional skincare brands dedicated to active skin care. Coining the word 'Cosmedics', a blend of cosmetic and medical grade technology, she has launched a new category of skincare, specifically aligned to the Professional Beauty Industry.
Powered by functional ingredients - the right dose of actives required to stimulate cellular response, O COSMEDICS empowers you to be happy in your skin no matter what age or stage of your life you're in. Rather than making empty promises about 'looking 20 years younger', our focus is helping you to achieve the healthiest skin possible and the confidence to match.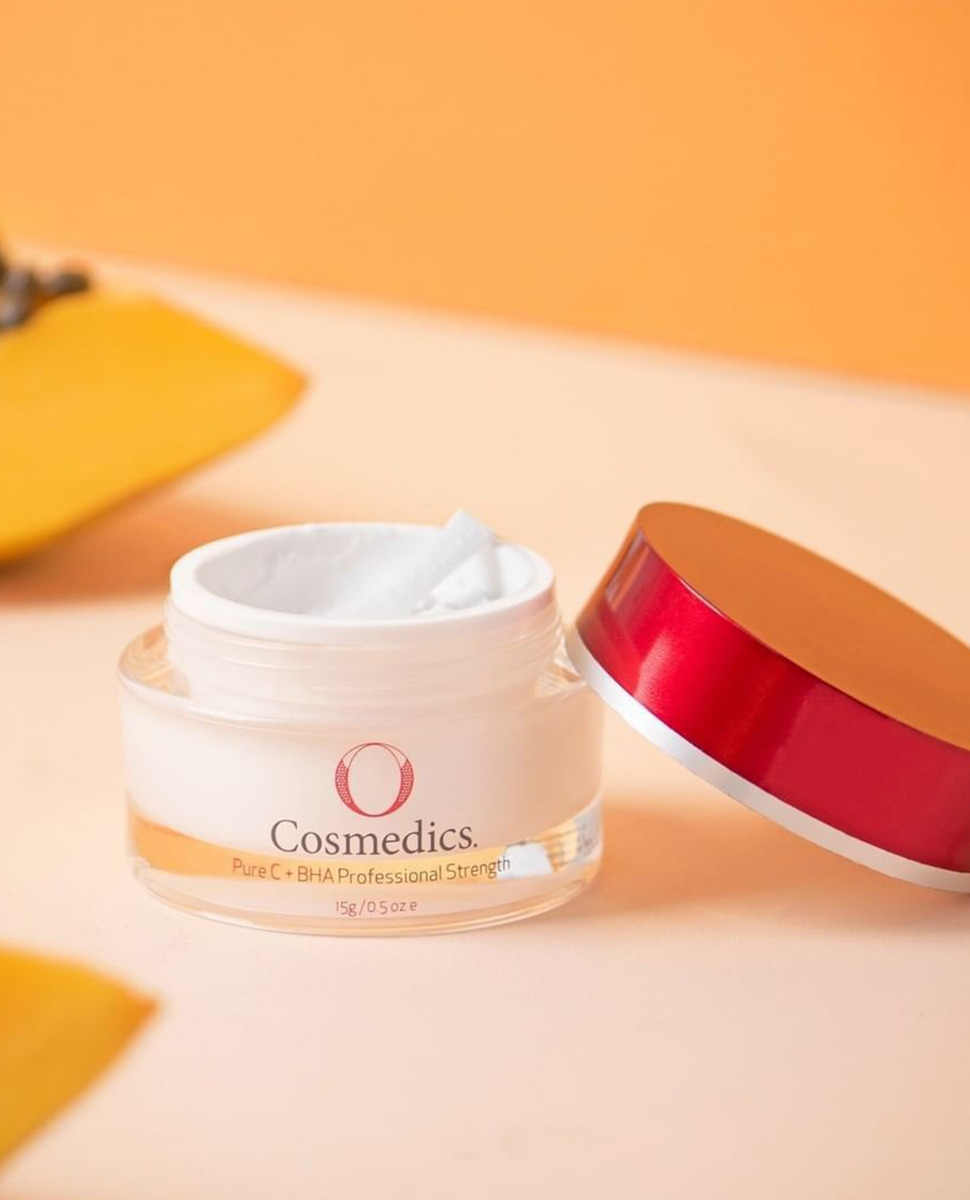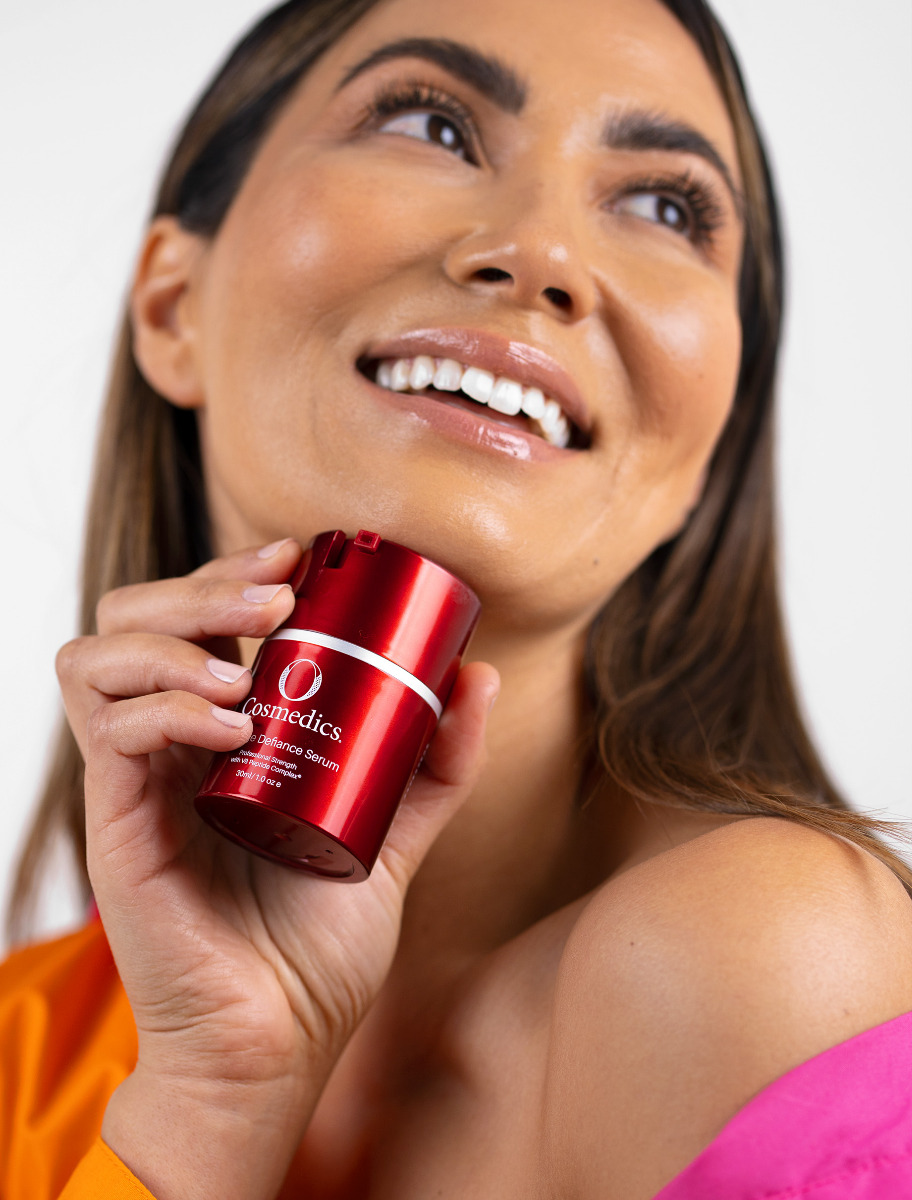 A successful collaboration between global leading scientists and local cosmetic chemists, O is based on decades of scientific research, clinical data and supporting papers – in short, we left no room for error when creating O to ensure our customers get the results they deserve.
Using the purest combination of medical grade ingredients, functional actives, and our very own world exclusive V8 Peptide Complex®, a multi-functional peptide that fights specifically against the major signs of aging and is proven to accelerate healing and skin rejuvenation.
O is precision skin care that works on the threshold of medicine with a goal to retain or regain skin health and youth and treat the five major causes of aging: Collagen Breakdown, Inflammation, Glycation, Photo Defence and Oxidation. O talks to the cells via biomimetic technology that mimics the cell function, optimises its activity, and uses ingredients that have a perfect affinity with the skin in their recommended doses to trigger cellular responses in order to change cell behaviour, bringing them out of early retirement.
O's Corneotherapy values set it ahead of the rest in the knowledge that the skin, the body's largest organ, is treated with care making sure it is not over exfoliated and the skin integrity and skin barrier are always respected. In the words of our founder "the skin always has the last word, be sure to treat it with respect."
Committed to the practice of clean beauty, O COSMEDICS is also free from parabens, harsh preservative systems, sulphates, petrochemicals, plastic microbeads, harsh fragrances, and colour, is gluten and vegan friendly and is ALWAYS cruelty free.
The Founder
An industry expert with a Diploma of Health Science under her belt, Maria Enna-Cocciolone is recognised in the industry for her creation of the 'Cosmedical' category – Cosmedics with a 'D'.
Having coined the term fusing the words cosmetic and medical, Maria is committed to providing medical strength skincare solutions with the ability to transform skin through proper skin health management. The Cosmedical category focuses on cell optimisation and as Maria explains is "not for the faint of heart". Using active ingredients in their functional doses means products work skin deep and cells are put back to work.
Maria's goal is to educate on the need for functional actives when investing in skin care so that customers don't spend money on "smell good, feel good" products that just sit on the surface of the skin or those endorsed by influencers that don't have the oomph they need to make a skin difference. It is for this reason Maria has chosen the Professional Beauty Industry as her main distribution platform, giving skin experts the opportunity to teach patients and guide them through their skin journey to healthy, youthful skin.
"My goal with O is to retain and/or regain skin health, resulting in skin youth and ensuring you always feel confident with the skin you're in. Skin is the largest organ of the body, and the understanding of skin science is critical when it comes to hitting skin goals".
These days Maria steers from the back, the market drives the demand. Working closely with Skin Partners and consumers she understands and values their wants and needs and her best days are spent creating new skin solutions to boost optimum skin health and skin radiance.