V8 Peptide Complex®
"V8 Peptide Complex® is to O Cosmedics what the secret herbs and spices are to Colonel Sanders' recipes. That's how O Creator, Maria Enna-Cocciolone, explained V8 Peptide Complex® in 2012.
Exclusive to O Cosmedics, V8 Peptide Complex® is a multi-functional V8 Peptide, which works specifically against the major signs of skin aging. Featured in almost every product, V8 Peptide Complex® works behind the scenes on the essential cell structure, is proven to accelerate healing and rejuvenation and ultimately age proof the skin.
Purposefully designed to assist in retaining or regaining skin health and ultimately skin youth, V8 Peptide Complex® offers a safer, cheaper, and milder alternative to injectable treatment targeting the same wrinkle-formation mechanism in a different way and works as a muscle relaxant that prevents the release of neurotransmitters, which means the muscle contraction responsible for the formation of lines and wrinkles is not as intense and as such line and wrinkle depth is reduced (and can also give filler treatments longer life!).
It also helps to protect the cell structure from UV damage (less age-spots, dryness, and wrinkles), reinforces skin integrity and provides age defying properties to help fade skin pigmentation, reduce sallowness, and boost elasticity.
The golden thread through much of the range – and particularly potent in both Pure Age Defiance Serum and Immortal Cream – it may just be the secret to the magic that is O Cosmedics!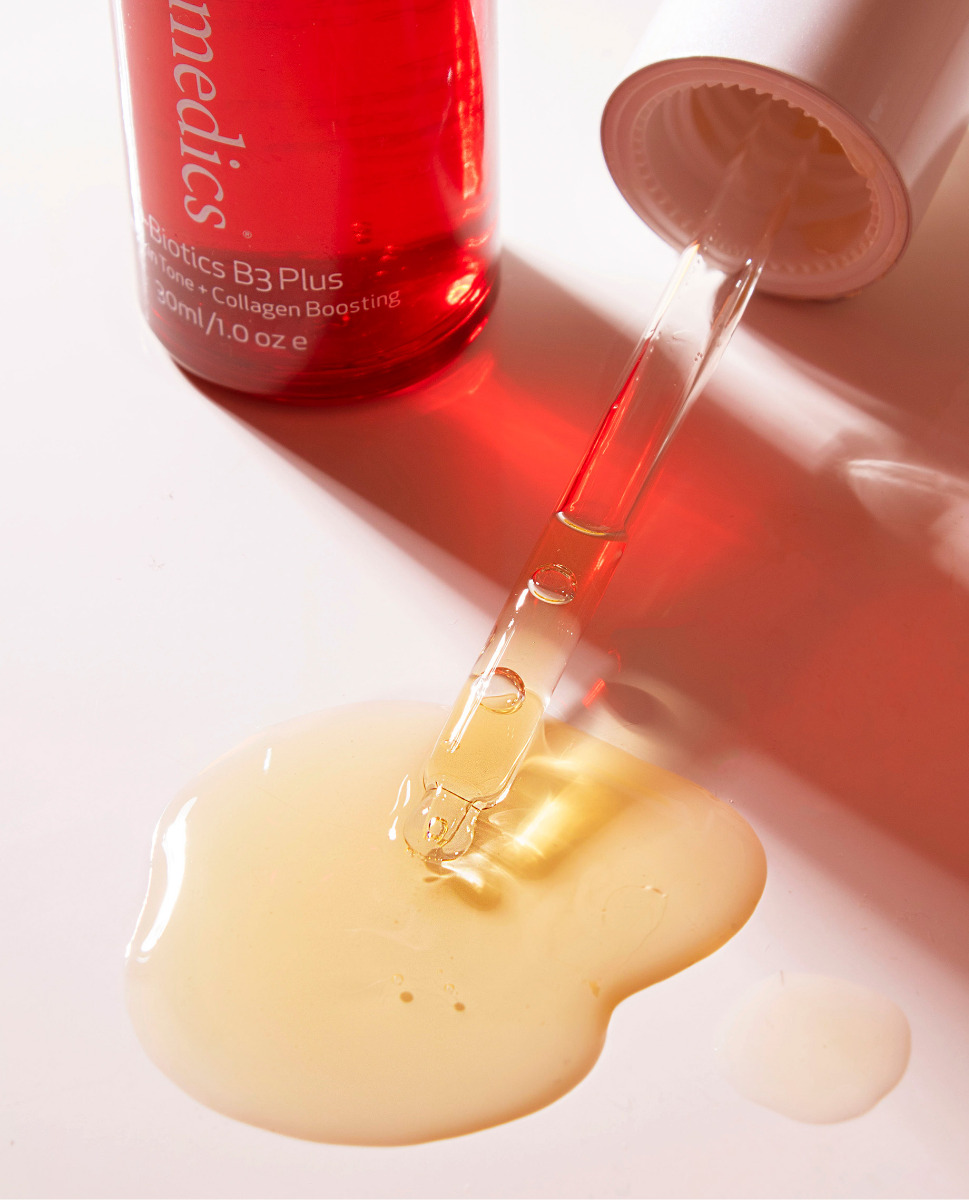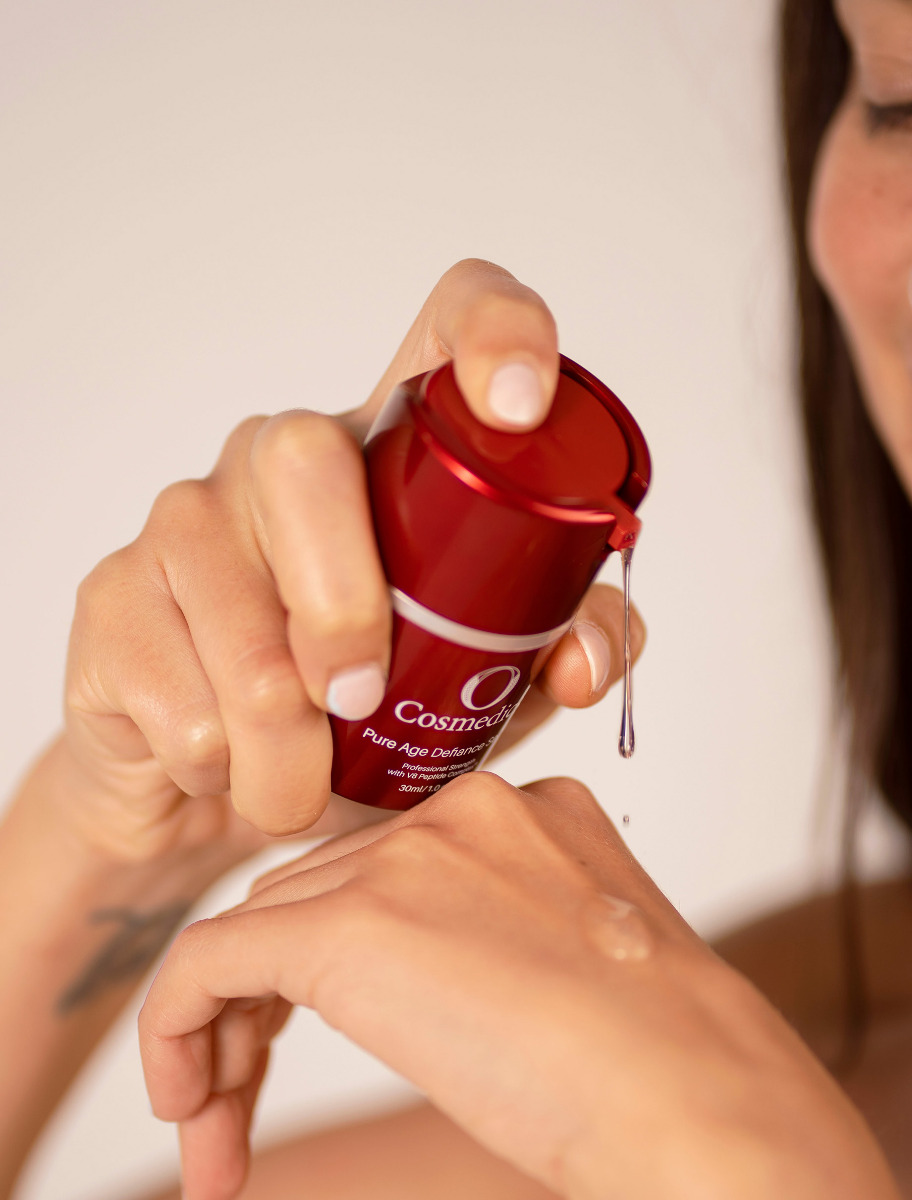 Niacinamide
A skin health ingredient worth the hype, Niacinamide (Vitamin B3) improves hydration, promotes barrier repair, helps lighten pigmentation, and is excellent for treating aging skin, acne, regulating sebum and improving the 'skin's immune function'. It's so good it's in almost every single O product with B3 Plus the most concentrated at 12%.
With a plethora of research supporting its multitude of benefits in skincare, Niacinamide is an ingredient of the highest skin health order. Take acne, just one of many skin concerns B3 supports: studies showed a significant reduction in symptoms after 8 weeks. The key to results? Take your time with it and be patient, 2 months of consistent use will deliver the results you are longing for.
SNAP-8
An octapeptide, SNAP-8 helps reduce the depth of wrinkles on the face caused by the contractions of muscles during facial expressions by 64%. A next generation ingredient, SNAP-8 is approximately 30% more effective than its parent peptide Argireline® and may also play a role in assisting healing and collagen synthesis.
L-Sodium Hyaluronate
Part of skin's Natural Moisturising Factor (NMF), Hyaluronic acid is a glycosaminoglycan (GAG). O uses a high molecular weight form of Hyaluronic acid, which when applied to the epidermis, forms a film that protects the epidermis from external aggressions and regulates water levels. Due to its strong water-loving properties (it holds up to 1000 times it's weight in water), it retains water at the surface of the skin and plays a role as a water reservoir. Hyaluronic Acid protects the skin from dryness, flaking and hydrates the skin, allowing it to appear smoother and more radiant.
Natural EGF (Epidermal Growth Factor)
Derived from yeast, increases cellular activity which enhances the overall product benefits as it works synergistically with other actives in the formulation, increases cellular respiration, and promotes wound healing. Boosts collagen and hyaluronic acid synthesis, has a skin smoothing, calming and soothing effect.
Liquid Crystals
Liquid Crystals act as a biomimetic restructuring agent and restores the optimal integrity of the skin's barrier function. This means it mimics 'skin's natural moisturising factor therefore it has a perfect affinity with the skin, resulting in optimal skin hydration. An active emulsifier derived from olive oil, Liquid Crystals protect and restore the skin barrier, improving penetration and delivering sustained hydration. In studies comparing it to humectants, this ingredient delivers significant increase in hydration and barrier protection for up to 7 hours. A strong antioxidant protecting the skin from free radical damage and a natural hypoallergenic skin moisturiser, which helps repair and re-new skin damaged from external UV damage, pollutants and environmental factors.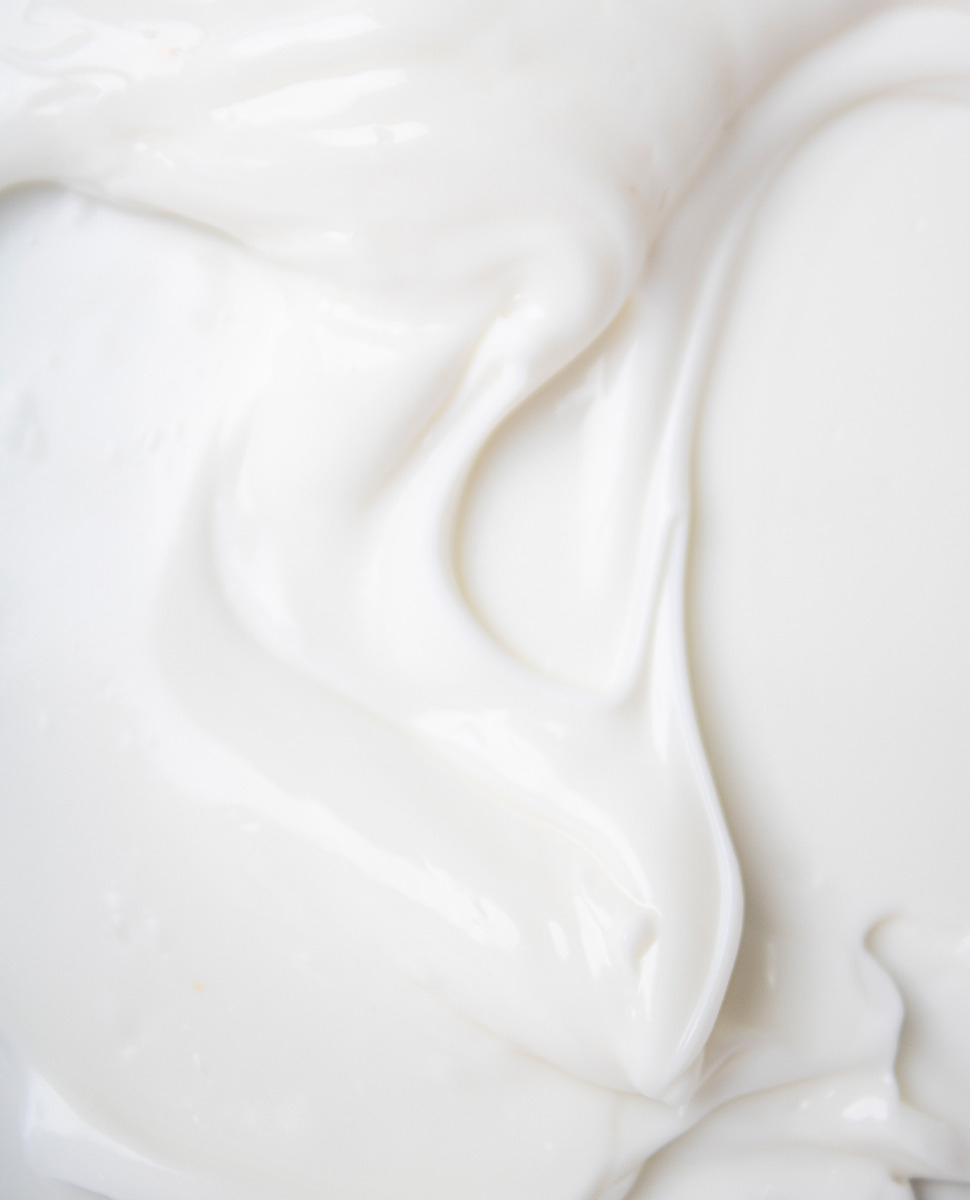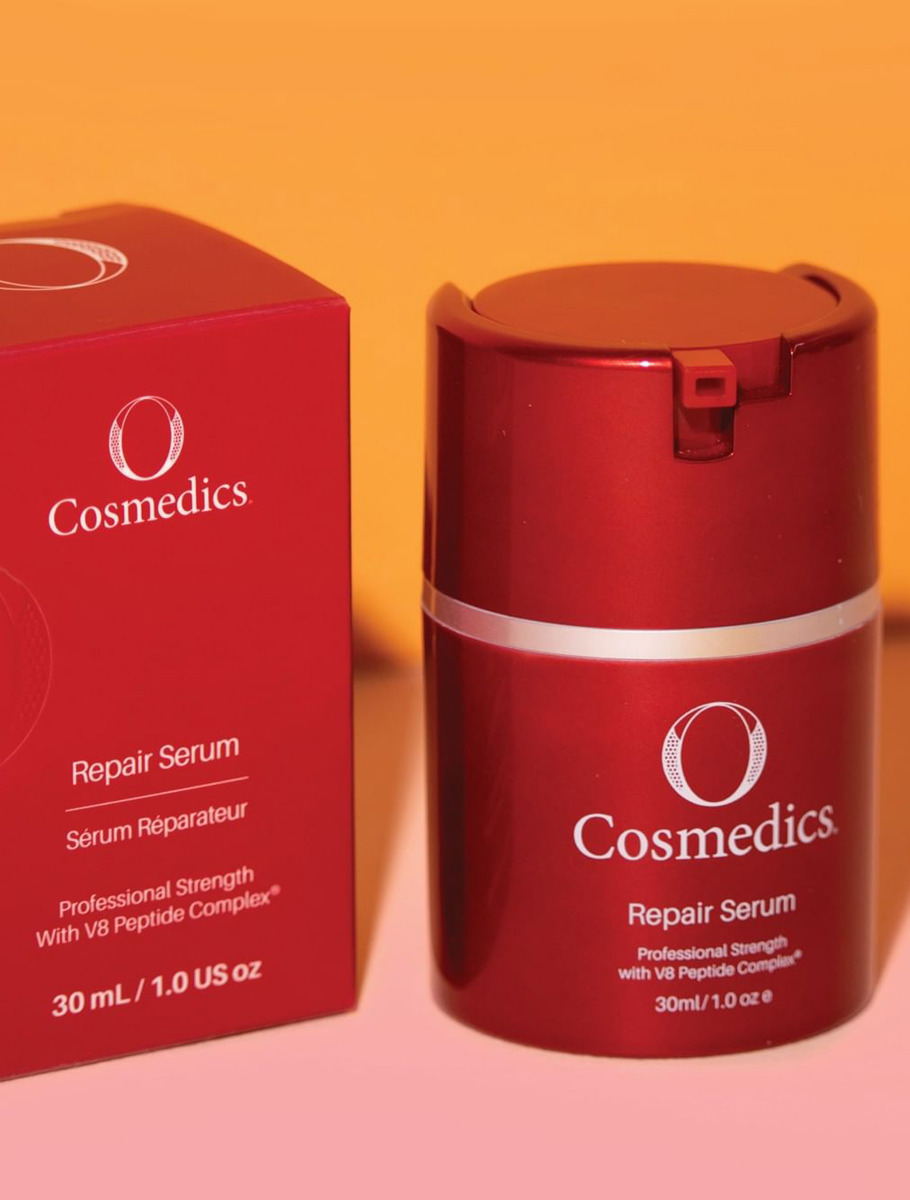 Trylagen®
A peptide which stimulates the synthesis of collagen I, II and IV, controlling the dimensions of the fibres and inhibiting enzymatic degradation. The skin is restructured and strengthened and looks younger and smoother: wrinkle depth reduced by 29% in one month.
Retinol
In O formulas, a combination of pure Retinol for an instant hit of Vitamin A and a microencapsulated stable form of Retinol are used for a slow time release dose of Vitamin A deep into the skin. Retinol is a form of Vitamin A, a fat-soluble antioxidant vitamin essential for the correct functioning of epithelial cells, widely used for the treatment of acne. Retinol is the most effective substance for treating aging and sun damaged skin. Vitamin A is absorbed through the skin, increasing the turnover of epidermis and boosting collagen production.
Symglucan®
An oat extract used to penetrate skin and help reduce the visible signs of aging. It provides immediate comfort and moisture that improves firmness and elasticity of skin as well as protecting skin cells against UV radiation. It also stimulates fibroblast growth and collagen synthesis.