O Cosmedics in Pregnancy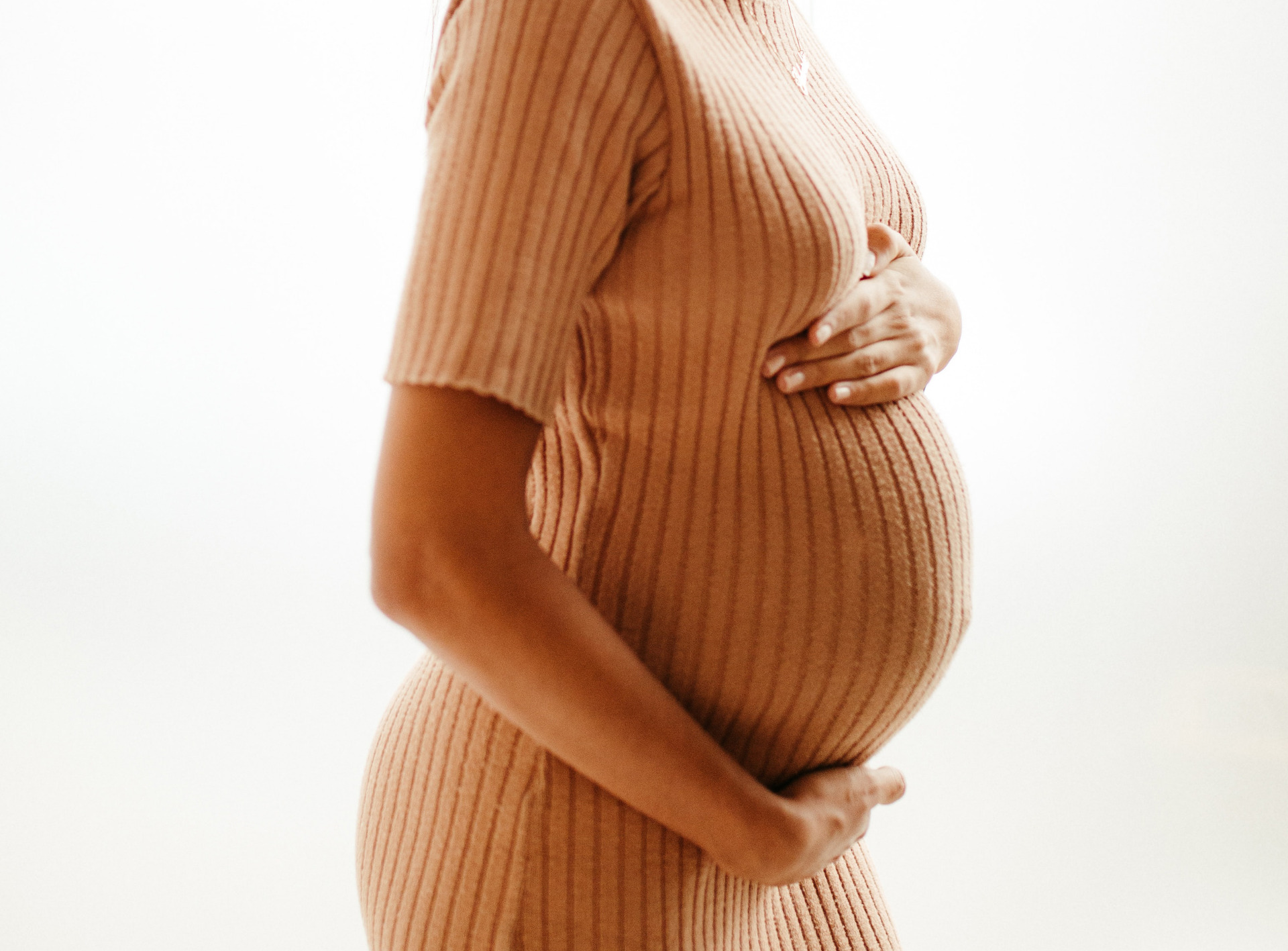 Finding out that you are growing a baby can be one of the greatest feelings you can experience. With the sheer excitement and joy comes the primal instinct to protect and, before you know it, you find yourself reading the label of everything you eat and every product you use in your home, as well as on your face and body.
With just a click of a button you will discover that you can, and will, find an extraordinary amount of information online of all the things you should and shouldn't do during these delicate and divine months ahead. While this can be helpful, it can also feel suffocating and overwhelming leaving you not wanting to leave the confines of your home in fear of the soft cheese, sushi and caffeine you most desire… Not to mention all the mothers before you telling you how 'back in their day' they ate and did it all! Confusion. Overload.
In this time, it's not uncommon to experience a temporarily substantial and sometimes unwanted change in your skin condition as the rush of hormones drastically alter, drop and elevate all with the one goal in mind; to give your baby all that it needs to grow and develop into their unique self. Some women experience acne, breakouts and melasma as a result of this hormone fluctuation and therefore seek out skin care to correct this issue to then be presented with all the reasons why they cannot in fact use the same products and ingredients they once did. Whether you have the mythical glowing unicorn skin during your pregnancy or you suffer from any of the above skin conditions, it is important to be educated on what is suitable for use and what is best to avoid.
So, let's break down the list of ingredients and products in O COSMEDICS that you should avoid during pregnancy and introduce some brilliant alternatives which will quickly become your skins best friend in this time instead.
Ingredients to Avoid:
Retinol
Retinoic Ester - Hydroxypinacolone Retinoate (HPR)
Salicylic Acid (BHA)
Products to Avoid:
Potent Retinol Serum
Retinol Concentrate
Potent Clearing Serum (BHA)
Pure C + BHA Powder (BHA)
Corrective Cleanser & Peel (BHA)
O Rejuv Facial Device
EFA's Max Complex
As always, wherever you are uncertain or trying something new, especially whilst pregnant and breastfeeding, it's best to check with your doctor for clearance before use.
It's not all doom and gloom though! We will be honest and say, yes of course you will miss your Retinol and Salicylic Acid products as they provide an array of benefits to your skin, however, you can rest easy knowing the entire range of O COSMEDICS (aside from what is listed above) is perfectly safe for use during your pregnancy and breastfeeding journey.
So, let's get to the good news – the buffet of alternative products ready for you to adapt into your skin care routine and, as below, a list of specific key products that will marry into and compliment what you're currently using without compromising this special time in your life.
Replacing Retinols:
Retinols are used primarily, but not exclusively, for their exfoliating and resurfacing effects on the skin which has a bi fold effect for greater and more consistent product absorption. Whether you are wanting to preserve your mythical glowing unicorn skin or absolve the unwanted and potentially devastating temporary skin conditions that are common to arise from pregnancy, you may want to consider using:
Multi-Functional Peel (14% Lactic Acid Complex): Suitable for all skins this brightening, exfoliating and hydrating night time serum gently and effectively dissolves and removes redundant and expired skin cells from the outer layer of the skin. This superficial home exfoliant is a corrective treatment serum that will purify the skin, keep breakouts away, and even out skin tone all whilst supporting greater product absorption and deeply quenching the thirst of a dehydrated skin. The perfect alternative to Retinol for the duration of pregnancy and breastfeeding, this serum is ideal for even the most sensitive of skins due to its 'time release' mechanism that prevents irritation.
Exfoliating Cleanser: Suitable for all skin types this gentle, effective and downright delicious creamy granulated exfoliant can be used as often as required to remove expired skin cells and keep the skin as fresh, clean and bright as possible.
3 in 1 Fruit Peel Mask: Suitable for all skin types including sensitive and dry this cream-based enzyme exfoliant mask will keep your skin hydrated and exfoliated in the most delicate of ways. Use on its own or mix it into the exfoliating cleanser for a double exfoliant effect.
Replacing Pure C + BHA and Potent Clearing Serum:
For those using the Pure C + BHA Powder, Potent Clearing Serum or Corrective Cleanser & Peel below are some alternative and extremely effective solutions to adapt into your routines at home to help manage the appearance of congestion, breakouts, oily skin and pigmentation.
Vitamin C Hemp Seed Oil: Suitable and best for all skin types this oil serum is rich in Omegas 3&6 for a nourishing lipid layer on the skin alleviating compromised dry skin. Fortified with 10% oil soluble Vitamin C as a powerhouse antioxidant that evens out skin tone, prevents from further pigmentation and strengthens the skin. Hemp Seed Oil is anti-inflammatory as well as antibacterial therefore you will be sure to still get these benefits without using Salicylic Acid. The perfect alternative of Vitamin C from the Pure C + BHA.
B3 Plus: Ideal for skins suffering with acne, rosacea, pigmentation and poor immune function. This water-based serum contains 12% Niacinamide (Vitamin B3) which is more commonly used to treat acne than topical antibiotics, it strengthens the skins immune system aiding in fighting off bacteria within the skin and reducing inflammation associated with acne and rosacea. The Niacinamide and other components of this serum also play an important role in reducing unwanted pigmentation.The perfect one to pair with the Multi-Functional Peel and a guarantee that if you aren't already using B3 Plus this will become a part of your staple routine well after your baby has graduated high school.
Replacing Corrective Cleanser & Peel:
It's no doubt that those who use and love the Corrective Cleanser & Peel are the oily skins (with or without congestion) who want to achieve a fresher, deeper clean removing excess oil and impurities from the skin. Look no further than the combination of Nourishing Cleansing Balm and Gentle Antioxidant Cleanser.
Nourishing Cleansing Balm: Yes, it's a balm no, it won't make your skin oily, quite the opposite actually. It's a known fact that like attracts like so it makes sense that an oily skin can in fact benefit greatly from using an oil cleanser in their routine. Suitable for all skins this deeply cleansing non-comedogenic blend of oils that is applied to dry skin has a far greater chance of breaking down dirt, oil, makeup and grime than a standalone foaming cleanser. By attracting oil to itself this cleanser is used as a 'pre-cleanser' before a foaming cleanser. It will not strip you of oil, rather has an affinity with the oil on the surface of your skin aiding in a gentler approach to a deep clean leaving your skin not only super fresh but hydrated and balanced at the same time.
Gentle Antioxidant Cleanser: The bestselling cleanser in the range, GAC is a foaming, soap free gentle cleanser that is suitable for all skins including the most compromised of them all. Loaded with powerful cleansing ingredients and skin shielding antioxidants this cleanser combined with the use of the Nourishing Cleansing Balm will leave your skin fresh and cleansed of all impurities.
Always remember pregnancy related skin conditions are temporary. Regardless of how your skin is behaving during your pregnancy we've got you covered!